Greetings
Dear members, colleagues, friends
It is my great honor to serve as the next president of the International Society of Liver Surgeons (ISLS). I feel particularly proud to follow in the steps of the founding president, Prof. S.G. LEE. This nomination gives me the opportunity to express my gratitude to Prof. S.G. LEE. for all his hard work for, and commitment to, the development of this Society.
ISLS was founded in 2016 to foster both academic and educational developments in the surgical treatment of liver and biliary diseases. However, the scope of the Society widened rapidly as can be seen in the ISLS Key mission: bringing together, on a worldwide (East-West) scale, surgical and medical experts facing patients with hepatobiliary and pancreatic diseases with the aim of improving the understanding of, and to stimulate research about, these diseases in order to raise standards of patient care.
ISLS aims to disseminate scientific advances in HBP surgery, (living donor and post-mortem) liver transplantation and minimally invasive (laparoscopic and robotic) and endoscopic treatments through a variety of channels. The high-level, biennial congress of international advanced HBP surgery and the 3- to 4-monthly webinars, the contents of which are accessible on the ISLS website, increase awareness of the latest advances and share up-to-date developments in basic science and clinical research related to HBP surgery and medicine,. All this is done in a spirit of friendship between clinicians, researchers, scientists, health care professionals, coordinators and social workers.
The ISLS council, the staff and myself will do the utmost best to further advance this international society. I look forward to your continued collaboration and participation in ISLS activities.
At the dawn of this new year, I send you my best wishes for 2022 for plenty of personal, family and professional satisfactions and successes.
Sincerely yours,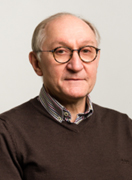 Jan LERUT, M.D, Ph.D.
President, ISLS
Council
President
Jan LERUT, M.D, Ph.D.
University Hospitals of St. Luc Brussels, Belgium
Vice-President
Yaman TOKAT, M.D, Ph.D.
International Liver Center, Türkiye
Vice-President
Myron SCHWARTZ, M.D
Icahn School of Medicine at Mount Sinai, United States
Secretary General
Ki-Hun KIM, M.D, Ph.D.
Asan Medical Center, University of Ulsan, Korea
Treasurer
Henrik PETROWSKY, M.D., FEBS, FACS
University Hospital Zürich, Switzerland
Chair, Scientific Committee
Deniz BALCI, M.D, Ph.D.
Bahçeşehir University School of Medicine, Türkiye
By-laws
These by-laws were approved at the Inaugural Council Meeting on April 12, 2018.
Endorsement
With the objective to disseminate scientific advances in surgery for hepatobiliary and pancreatic diseases and to provide continuing education related to the practice of liver surgery, the ISLS will grant its support to related societies by endorsing* meetings or events organized by such societies. Endorsements will be granted after reviewing the scientific programs, which must be submitted at the time of application.
Please read the guideline below and submit the application form if you wish to grant ISLS endorsement.
*ISLS endorsement does not include financial support or guarantees.